"

a quick-paced and comedic thriller featuring loveable bassist bartender and Canadian lead character, Nora, whose wish just might come true. But is that a good thing? Especially as she deals with competition at work and the fact that she's possibly dating The Midnight Rambler?!" - The Halfwit Writer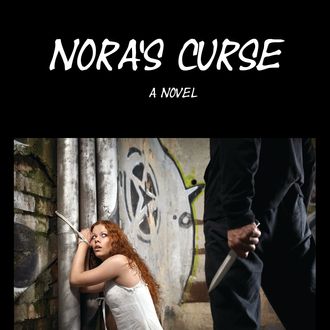 "The audience can't help but connect with the energy that Marcus radiates from the stage"
Passion, creativity and the fearlessness to avoid boundaries: that's what pushes Marcus Starr onward.
Marcus' output recently has been extraordinary: Pumping out creepy tales as @CallMeStarr on Reddit, releasing his debut novel Nora's Curse, a spicy dark thriller, earlier this year. Aster Nox (sax infused, tube driven funk rock) has released their debut EP: Tarot!
Where did it all begin, you ask? Marcus moved to Hamilton ON to study jazz guitar. Upon completing post secondary, Marcus went on to form Radio Free Universe with George Panagopoulos. Then, four years and three albums later, Marcus left to pursue other musical outlets, including Torque Hound, Monte Carlo Band and a bustling solo career, which ultimately led him to performing and recording with funk rockers Aster Nox, plus writing short stories and novels.
'Over the years I've witnessed hundreds of fantastic performers. What sets Marcus Starr apart is his passion for playing. Whether he is strumming an acoustic and singing a folk song, or tickling his Strat while backed by a band; the audience can't help but connect with the energy that Marcus radiates from the stage.'-Adam Carter; Melodic Pixel Media
These days, Marcus Starr wakes to a pot of hot tea, meditates, then commits to writing and/or editing his stories, while completing his second novel, a spine-tingling three-part haunted house story. His evening are spent writing, teaching, recording and performing music.