Bio
"

Songwriting and telling stories is the main focus on Starr's new release. With his new collection of songs, Starr has raised the bar all around with one track in particular an easy stand out upon first listen and audiences are responding to "A Woman Needs A Man — Like A Fish Needs A Bike". At first glance, it has more than a striking similarity to Don Williams' "Tulsa Time" with a light–hearted Georgia Satellites swampy groove probably conjuring up JJ Cale but with it's humorous metaphors, you have to wonder if it's a fun party starter or a feminist statement." - Ric Taylor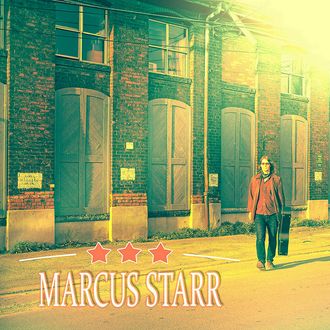 "The audience can't help but connect with the energy that Marcus radiates from the stage"
Passion, creativity and the fearlessness to avoid boundaries: that's what led Marcus Starr into pursuing his solo career. After years of touring as the guitarist in a popular rock n roll band, Marcus put his creative energy into his own music, drawing influences from J.J. Cale, Steve Earle, Ray Wylie Hubbard and Tom Petty.
In the fall of 2018 Marcus Starr released his self-titled album which contains six new songs. These songs range from the ballroom alcohol-fueled 'Let My Blues Take Your Blues Away' to the workingman's stoner anthem 'Lit' and ironic lament of 'Fell in Mud', a sweet mix of country and funk.
Hard work prevailed and in February  2020 Marcus Starr released his sophomore EP 'The Wrong Side Of The Tracks', blending blues, rock and alt-country with his sharp storytelling. The first single: Between Us features a stunning video created by Adam Carter, being complimented by Brennagh Burns singing backing vocals. The follow up single 'Wrong Side Of The Tracks' features a  video created by Hamilton street photographer Alex Zafer, who captures the seedy underbelly of Hamilton's downtown and north end. 
'Over the years I've witnessed hundreds of fantastic performers. What sets Marcus Starr apart is his passion for playing. Whether he is strumming an acoustic and singing a folk song, or tickling his Strat while backed by a band; the audience can't help but connect with the energy that Marcus radiates from the stage.'-Adam Carter; Melodic Pixel Media
So whether it's a small intimate café setting with an acoustic guitar or a large outdoor festival with the Marcus Starr Band, Marcus puts his guts and glory into every performance and every song he sings, and he hopes to sing and play for you soon.
~Stay lit my friends~